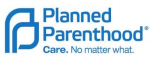 Our Share the Plate Partner for the month of August 2019 is Planned Parenthood Keystone. Planned Parenthood Keystone, is the local affiliate of the national Planned Parenthood Federation of America.
Their Mission: Care. No Matter What. – Planned Parenthood is one of the nation's leading providers of high-quality, affordable health care, and the nation's largest provider of sex education. With or without insurance, you can always come to us for your health care. If you're concerned about the cost of care, you may qualify for low- to no-cost services.
Their History: For 100 years, Planned Parenthood has promoted a commonsense approach to women's health and well-being, based on respect for each individual's right to make informed, independent decisions about health, sex, and family planning.
Their Services: Planned Parenthood operates Health Centers in Norristown, Pottstown, and West Chester to name a few. Services include: Women's Health Services including Abortion Referrals, Birth Control, HIV Testing, LGBTQ Services, Men's Health Care, Morning-After Pill (Emergency Contraception), STD Testing, Treatment & Vaccines.
Today, Planned Parenthood needs our help more than ever. New rules for Title X funding aim to force doctors to withhold information about abortion care from their patients. This rule could also dismantle the nation's only dedicated program focused on providing affordable birth control and reproductive health care. That puts the health care of 4 million people with low incomes at risk.